Welcome to Buffnstaff Software And Services Private Limited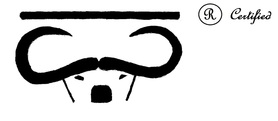 Macro Magic&reg C/C++ Preprocessor/Compiler
Beta Release: July 22, 2018. Updated Dec 24, 2019, for download link below
Final Update Expected: ..., 2020

Macro Magic&reg, C99, C11, C++98, C++11 compliant, is the best preprocessor and compiler in the world, comprising:
Speedster: The sole successfully parallel frontend in the world, it is wait-free using only atomic registers. It is the world's fastest compiler by order(s) of magnitude often, for the 7.1 phases out of the total 8 phases of standard C/C++ compilation it does (compared to 4 for pre-processing). Its output is tokenized C/C++, capable of many custom completions and the system runs in near constant space. Both speedster, and its serialised version are available as Windows 10 (x86, 32-bit) executables in the download above. Unzip the download in a destination folder you choose for Macro Magic and double click to run an executable that will also generate a complete html documentation file for it in the same folder. Both the executables generally run on an input in about the same time taken by the fastest sequential copier to just copy the input, so the actual translation work done for compilation by us comes for free! Macro Magic is therefore the only cost-free compiler in the world! Speedster, actually beats the copier's cost quite often. Some benchmarks, variants of Cyclone Benchmarks, are also available for download above.
Professor: It is an educational expert system for say teaching or learning programming, preprocessing, macros, and conditional compilation by tracing your specific source code, example by example. The system is extensible, plug-in by plug-in, to arrive at the best user help for programming.
Transformer: The best source-to-source transformation kit, it is fully-source-preserving -- namely everything in the input is represented, bypassing even standards-blessed translation limits for the ability to emulate any compiler, and handling not just some simplified code. Add a transformation plug-in and join us in completing and selling the best custom or standard (source-to-object code) compilers in the world, right off the shelf, or just program our (parallel) framework with your plug-in for say the (fastest) natural text processing, or say data entry and manipulation.
At $33 a feature, the entire package is a bargain $99/INR 6999 to license.
Click below to hear Macro Magic V1.1's theme song